Three Pillars, One Program
Our Maven program presents a unique opportunity for our BLōFISH community to become more involved in spreading the word about what we do here. The program is based on three pillars: Grow, Embrace Individuality, and Inspire. 
We want to build connections between people; We strive to provide our Mavens with the ability to learn from those who are in all stages of life, from high school and college, to those starting their career or established business owners. We believe everyone has something valuable to bring to the table. Our goal for this community is to bring people together and give each Maven the opportunity to learn and grow with one another. BLōFISH is excited to have the ability and platform to connect our Mavens to the best experiences within our community. Our focus is to provide Mavens every opportunity to learn and grow with us, as a business and a community.
We believe that a person should strive to grow every day. Growth may look different for each person, whether it be your health, career, family, or within your community. We want to provide you with the tools to aid you in your personal journey.
No two people are alike, and this is what we love about our community! We want to see you for who you truly are. Every person has their own unique passion and purpose in life. Now imagine each individual coming together to enact a change in the society around us. You have the ability to join a community bigger than yourself. You are the key to change!
Each person's growth journey is vastly different. It's continually evolving, changing, and creating more growth beyond just an individual. At BLōFISH, we believe you are an amazing individual that can accomplish anything you put your mind to. The Maven community is here to encourage, support, and inspire that growth journey.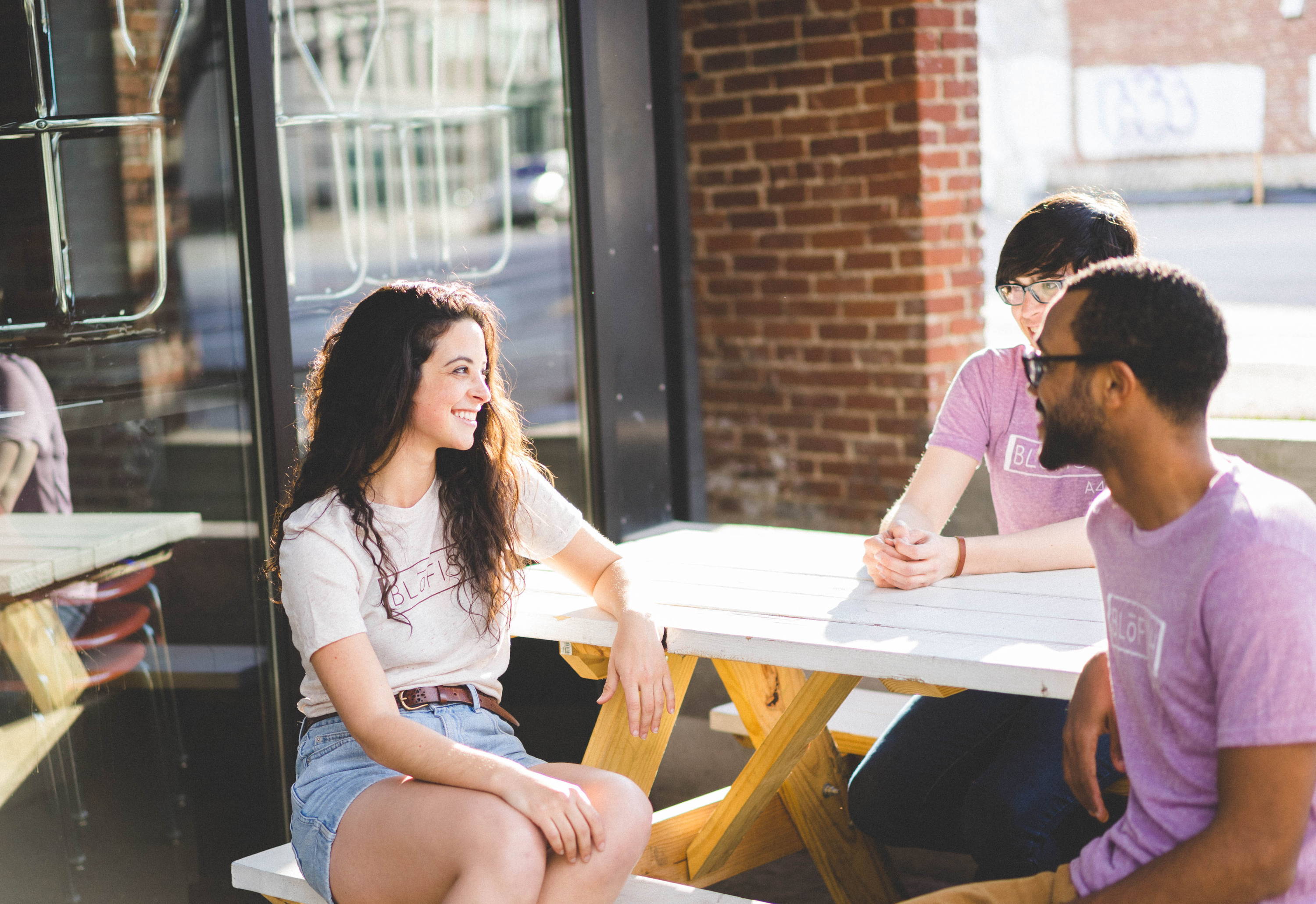 Introducing the 10/10 Program
We've always been committed to raising funds for social justice. But, in the past, we've always chosen the causes to support — and we've supported some great ones like RAINN, The Trevor Project, and The Breast Cancer Research Foundation! You've been asking for more ways to help for a while now, which is why we've created the 10/10 program!
10/10 is an awesome new initiative created to help you help the causes that matter the most to YOU! In addition to helping some great causes, you'll also get some cool swag. That's a pretty good deal in our book.
How It Works
Your Cause, Your Friends, Your Pod
As with our traditional Maven program, you will still get 10% off any purchase, but now 10% of every purchase will go back to YOUR chosen charity. We will also give 10% off to anyone who uses your pod code! You choose a cause to support, round up some friends, and start using the code, it's easy! Your pod can be just you and a couple of friends, or it can be dozens of people, it's really up to you! The more you grow, the more chances you'll have to earn BLōFISH gear and opportunities to raise money for your cause through community activities.
Getting Started
Go talk to all of your friends!

Fill out the Maven Pod Application

Can't decide on a charity? That's okay, just let us know some causes that you are passionate about and we can help research and set you up with a charity!

Then we will make your pod a code! This code will not only be used for 10% off products but also how we will track how much you've raised so it's very important that you let everyone in your pod know to use your code :-)
If you have any questions, feel free to shoot us an email, message us on social media!
You must be at least 13 years old.
Your lifestyle must align with the BLōFISH mission of All 4 All.
You must be willing to post about BLōFISH on personal social media platforms.
You want to be a part of something bigger than yourself.
You want to take part in changing the world, even if it is only one person at a time.
You want to be a part of a community dedicated to promoting growth, individually and collectively.
Thanks! Someone will review your application and be in touch with you shortly!
This field is required
This field is required
This field is required
This field is required
This field is required
This field is required
This field is required
This field is required
This field is required
This field is required
Mavens should embody the BLōFISH mission in their communities and on social media. If at any time we feel that you are misrepresenting BLōFISH in any way you will be removed immediately from the program.

If your application is not accepted we advise you to re-apply and tell us a little more about yourself.

This is a community that is grounded in promoting personal growth, embracing individuality, and inspiring others. Any type of slander within the group will not be tolerated and will be removed.

Mavens should act as role models, and as such respect the views and opinions of others.