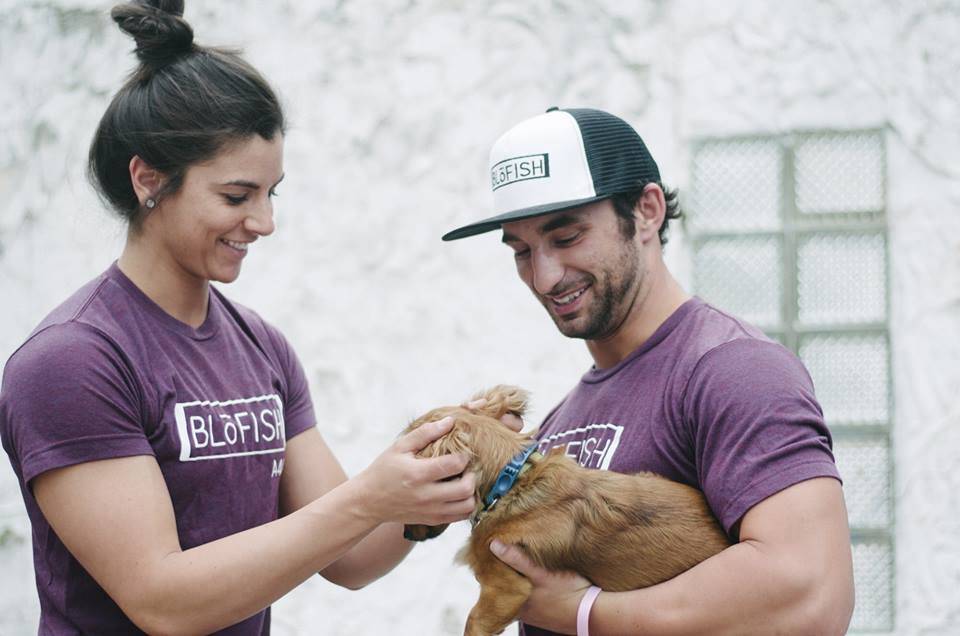 BLōFISH Clothing is an independent company dedicated to helping others and advancing social justice by creating high-quality, ALL4ALL products where 10 percent of all monthly sales go directly to help impact change in our communities.
We started on the ground, spray painting hats and tees and selling them on the street for St. Patrick's Day.  We sold out the first day and knew we had something people liked.
Our next step was traveling the country to see if others had the same passion for our vision and idea. We went to over 10 festivals in 2015, and BLoFISH started gaining traction through our person to person connections at festivals. Instagram and our website started getting some traffic, and the following year we decided to take the jump. We opened our first physical storefront in March of 2016 in Louisville, KY. As our product line spread, so did our customer base. We have now sold to all 50 states, 12 countries, and 5 continents.
Through our growth a few things were, and always will be, consistent:
We give 10% of every sales to help improve the lives of others
We connect with the customers as personally as possible
But why the name BLōFISH?
The name BLōFISH (and the company) was conceived on a cruise. Yes, a cruise.
Our founder, Logan was on a cruise with his friends. Brooke, one of the friends, started telling the others about a shirt design she really liked, but couldn't find in her size. Soon the conversation shifted to a broader discussion: Why are clothes divided by men's and women's sections at all? And after a brief discussion, the concept of BLōFISh was born.
A few drinks later, one of the people on the cruise suggested we name it BoyFit. Logan misunderstood what she said, and instead heard "blowfish". As soon as he uttered the words and saw everyone's excited reaction, he knew that would be the company's name. Thanks to a few drinks and a mishearing of a word, our company was born.
Gender Neutral, Super Soft, Made to Last
BLōFISH was founded in 2014 with the belief that everyone should have the same opportunities in life no matter their identity, race, religion, sexual orientation, or abilities. With that in mind, our mission to spread our message as far and wide as possible by selling amazing products and services was born, all while giving back in the process. Our vision, which we called "ALL4ALL", became a rallying cry for everyone who heard it.
We take pride in our high quality, versatile products. Many pieces are even cut and sewn locally by our seamstresses in Louisville, KY. We touch every piece of clothing, printing pieces in-house or in collaboration with a local partner.