Military Veteran and BLōFISH Maven discusses heroes and challenges
Sarah Sexton's path to the military began when she was a child.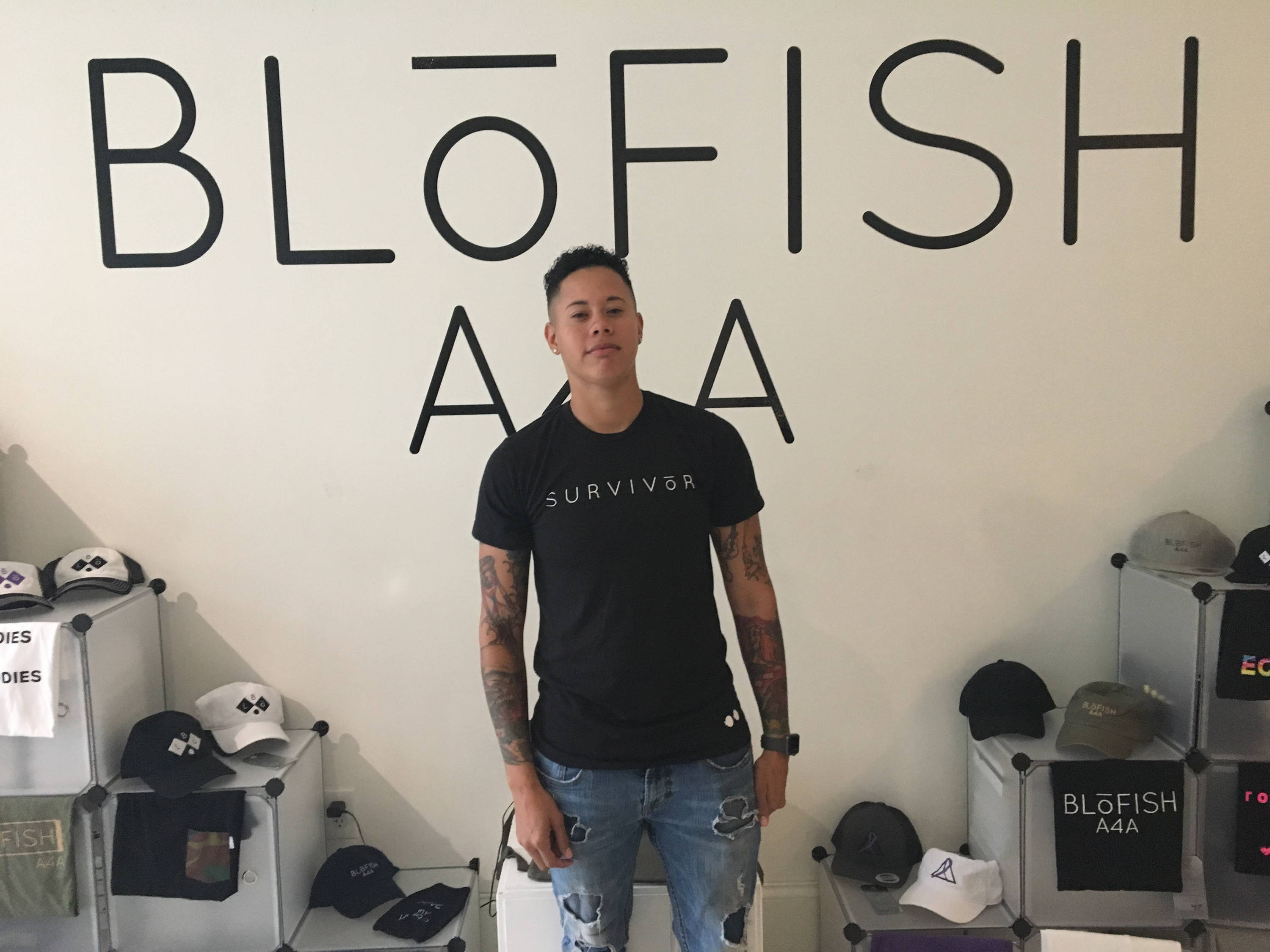 "Challenges are what make life interesting and overcoming them is what makes life meaningful"- Joshua J. Marine
These are the words that Sarah Sexton, member of the US Army and BLōFISH Maven, lives by. Sarah wanted a career that allowed her to see the world but also let her be a part of something bigger than herself. This led her to the military. She chose this path with a goal to, "become something more." Along with serving our country, Sarah explained that her reason behind joining the Maven program was "to inspire others to be themselves and not be afraid to show who they are."
Inspiration is a chain reaction that is usually sparked by the people we consider our heroes; for Sarah, this is her mother. She explains, "[My mother] shaped me into the person I am today. She showed me that no one can tell me who I am going to be that only I can choose and to not let anyone stop me from being who I want to be." Sarah's mother inspired her to join the military, but apart from that, Sarah gets her inspiration from being outside, spending time with family and friends and playing music. She plays three different instruments, from which she gets a major portion of the inspiration in her life.

Despite the heroes and inspiration in her life, Sarah still struggles with the challenges that face many veterans; depression and post-traumatic stress disorder. Overcoming these challenges is difficult alone, which is why BLōFISH is partnering with Give an Hour. Their mission is to help members of the military, and their families, find quality mental health care providers. 10 percent of all sales this September will benefit Give an Hour.